Hey all,
I've seen conversations about laying down a horse for a long time. I've been wanting to do this with Tucker for a very long time for many reasons from desensitizing to more trust to just being able to ask for it when or if I ever needed it.
Well! Today we did it and he did great. The first time we did it, it took him a minute or two but he did it nicely without panic. The second time was much faster and even better. He closed his eyes and quietly laid there as I stroked him and talked with him and when I let him get up, he slowly and quietly stood up and was very calm. It was a great and almost easy experience for everybody. The goal is to teach him a cue which would eventually end up being taps on the leg and the word "down".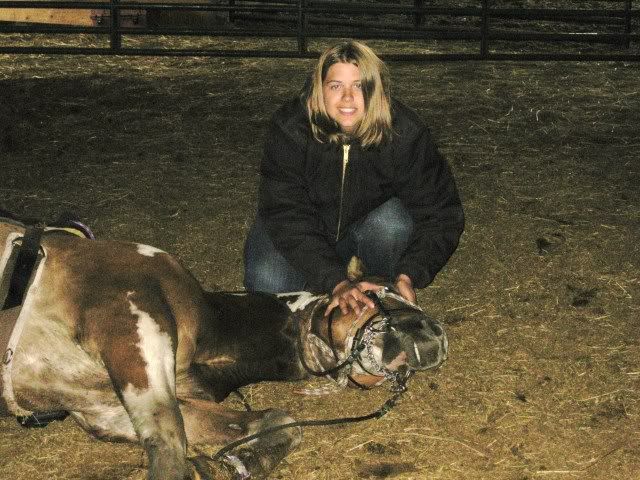 Relaxing with his eyes closed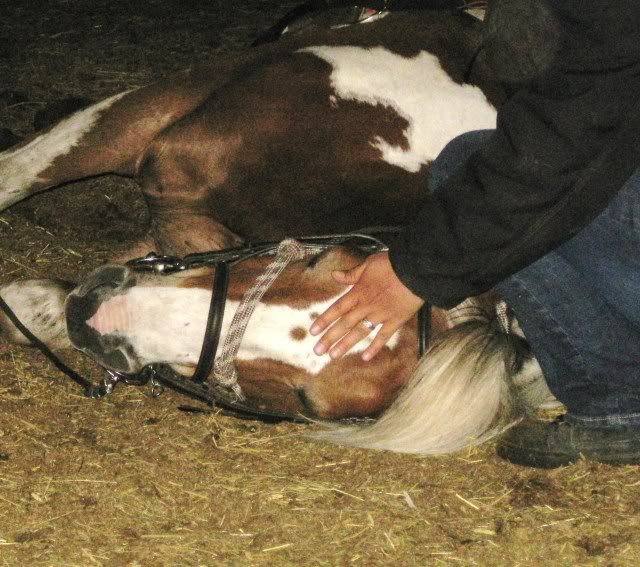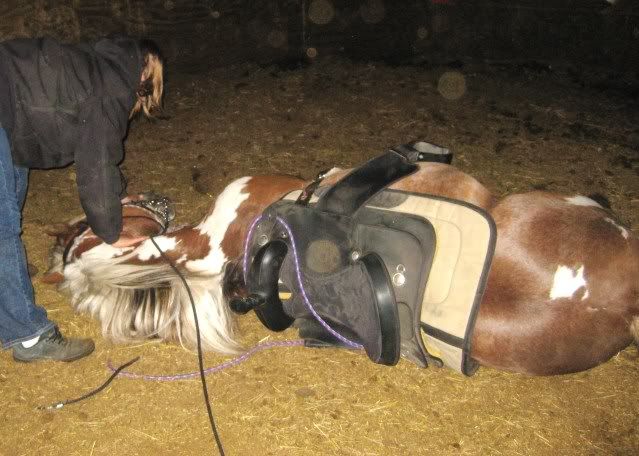 This is me just before I knelt down. I didn't hover over his head like that for long at all.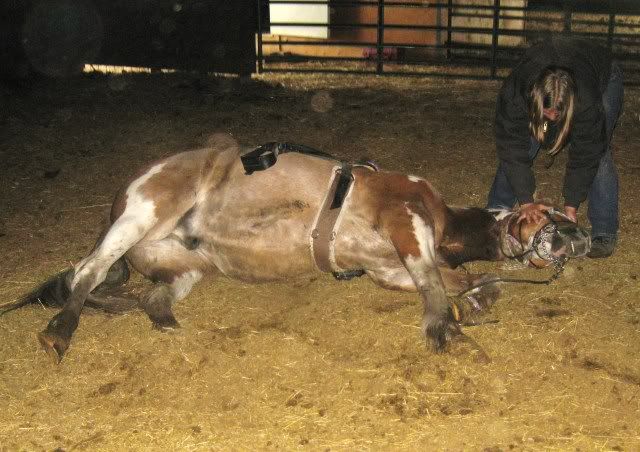 Edited by Jayme, 26 May 2009 - 07:27 PM.