Okay, so long story short, we have been told that my friend's horse may have WLD. I will head out and try and get pictures for everyone, but he came up lame last week while being ridden. The vet came out this week and told us he could have an abscess since he has a deep chip/crack in his hind hoof which goes up about a 1/3 of the hoof. The vet told the owner to call the farrier and have him take a look asap. "Sam" is on natural hoof care and so today the hoof trimmer came out and said it could be white line disease. He trimmed accordingly and has suggested soaking the hoof (*edited) with White Lightning or CleanTrax to clean out any infection. They are also setting up an appointment in another 3-4 (no more than 4) to re-trim.
Between the time writing this post I got some shots after the trim and was wondering what people thought. Just some extra information this horse is fed Safe & Sound (cheaper generic-brand of SafeChoice) and has access to a round bale. He's kept outside 24/7 on an acre 1/2 and is ridden lightly. Weight wise I'd say he's a 6 on a condition score. The weather has been below freezing and ground conditions have been wet and muddy.
I'd just like to know what we are dealing with and what we can do it help aid the recovery process. Not to mention reassure my friend that her horse will be okay. (She searched pictures of WLD and is really worried).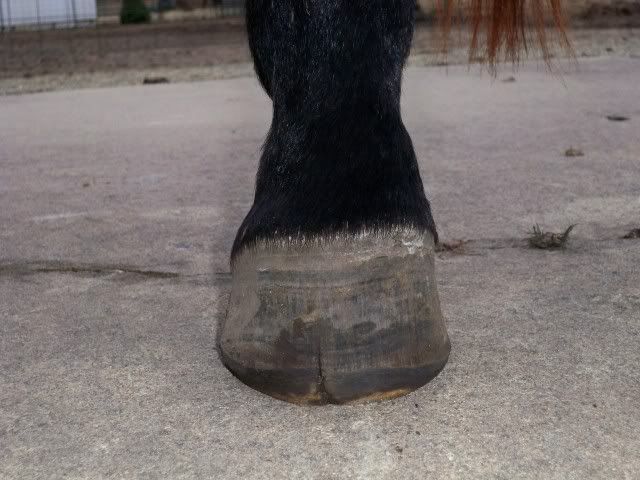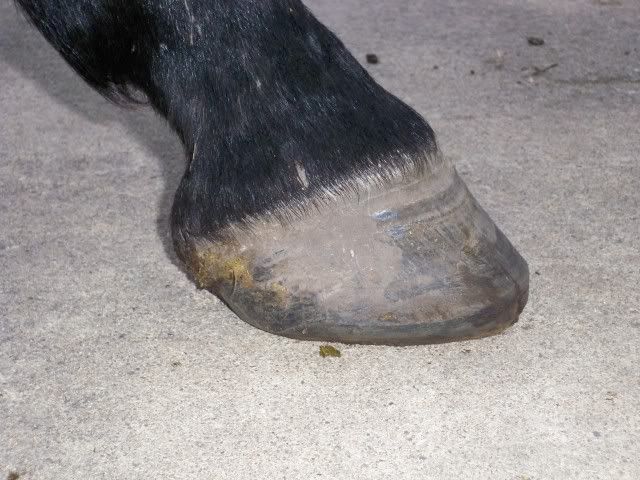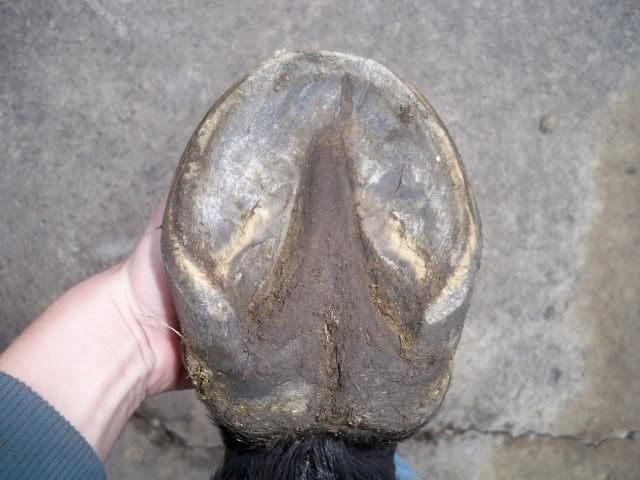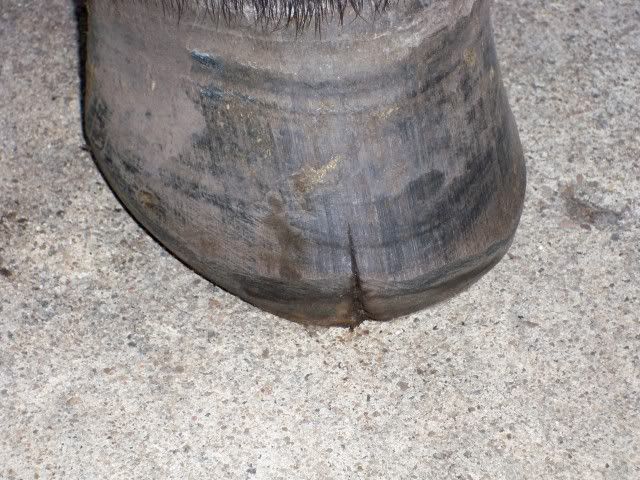 Edited by Running_Free, 12 December 2009 - 02:07 AM.