I'll start by saying I did call every vet within 100 miles of me last night when it happend and none would come out and try to stitch it because of where its located at.
This is a pics right after it happend, still not sure as to what caused it.
After i cleaned it up and put some triple antibiotic ointment on it. I bandaged it up the best i could with a huge bandaid and some duct tape to make sure it stayed over night.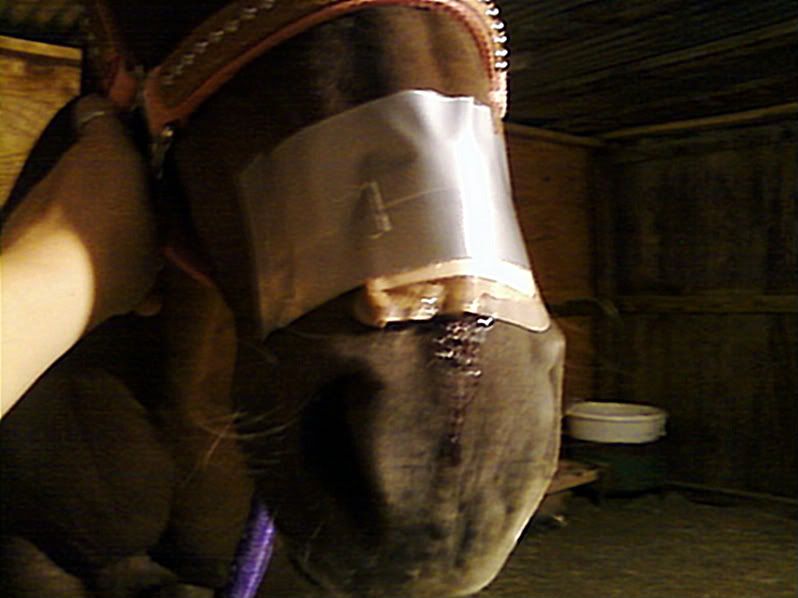 This is what it looked like this morning when i took the bandage off the rest of the way. It was coming off on the right side already.
It was still bleeding and oozing some. I put some cutheal on it and let her go for awhile. I went out a little while ago and it has stopped bleeding and is looking better but its getting hay in it because she insists on sticking her nose in the round bale as far as she can.
My question is how do i bandage it or cover it some how to keep it from getting hay in it?
Is there a way or am I just going to have to be washing it out several times a day.
Edited by appys for me, 29 October 2010 - 04:51 PM.