I am looking for an eventing horse and I have found a great QH gelding who will for sure do great at the jumping stuff, and would like to hear what you guys think about his dressage potential. I have some pics and some video clips of me riding him for the first time. His training has been mostly hunter/jumper with minimal focus on flat work. I am aware that he has a thicker neck but he is incredibly soft in the mouth, it's great! I feel that if asked him to ride in a more forward frame he could do it and in some of the clips you can tell that he gives nicely. Owner was watching and said I had him going nicely for a while but hubby did not video too much of my ride. I wasn't actively trying to put him in a frame or ask for much collection, I was just getting the feel for him at first. I am looking at him for a lower level eventing horse, and so lower level dressage, because I am new to eventing.
Here he is...(None of these pics are ideal confo pics but you get the idea of what he looks like)
Couple years ago when he was in shape: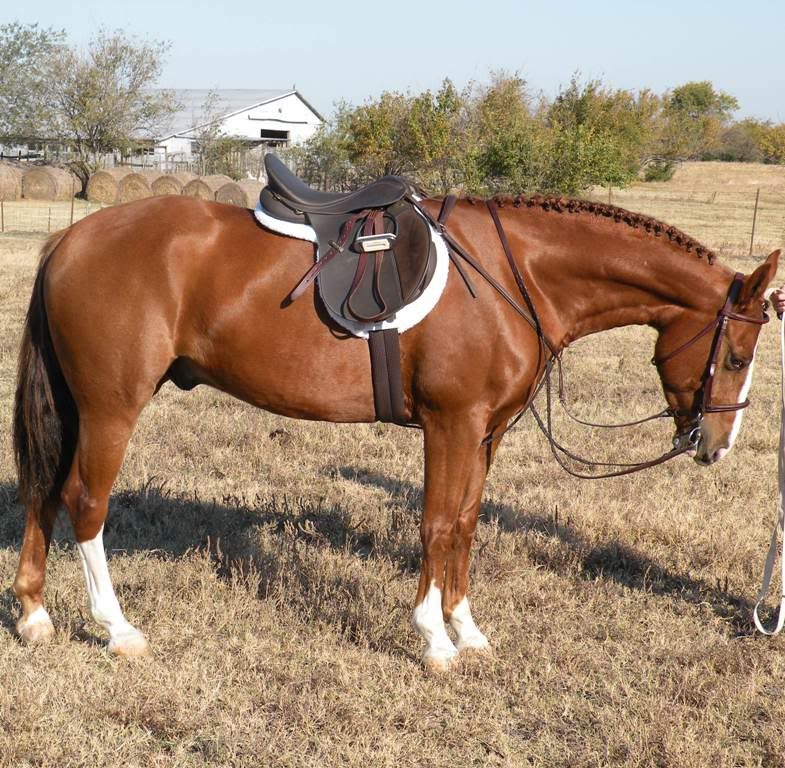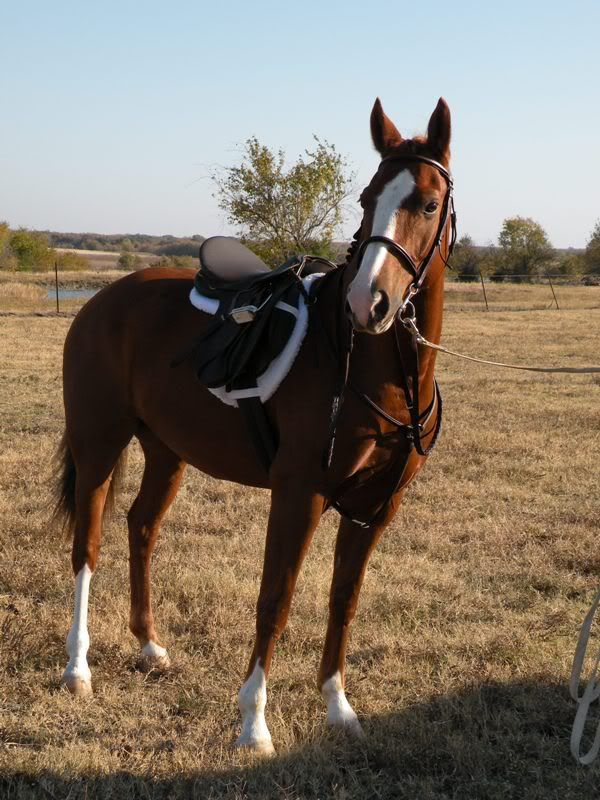 These were taken last weekend...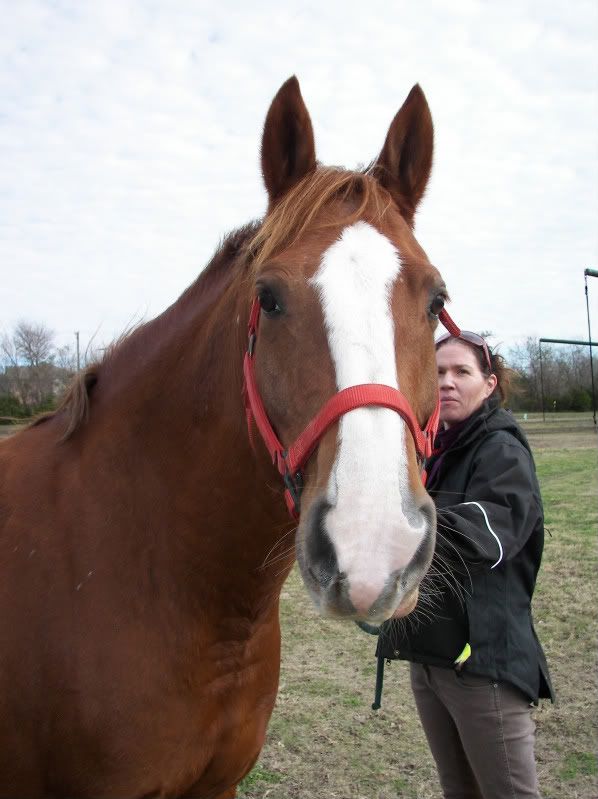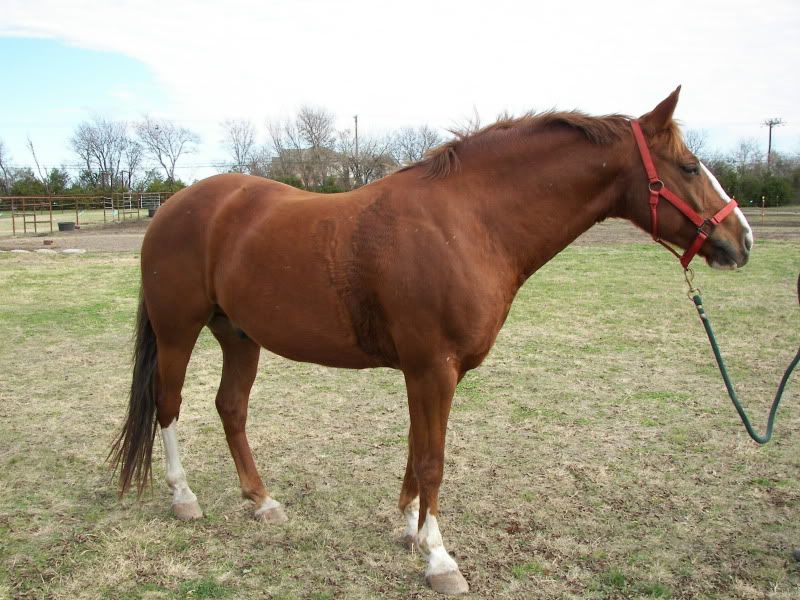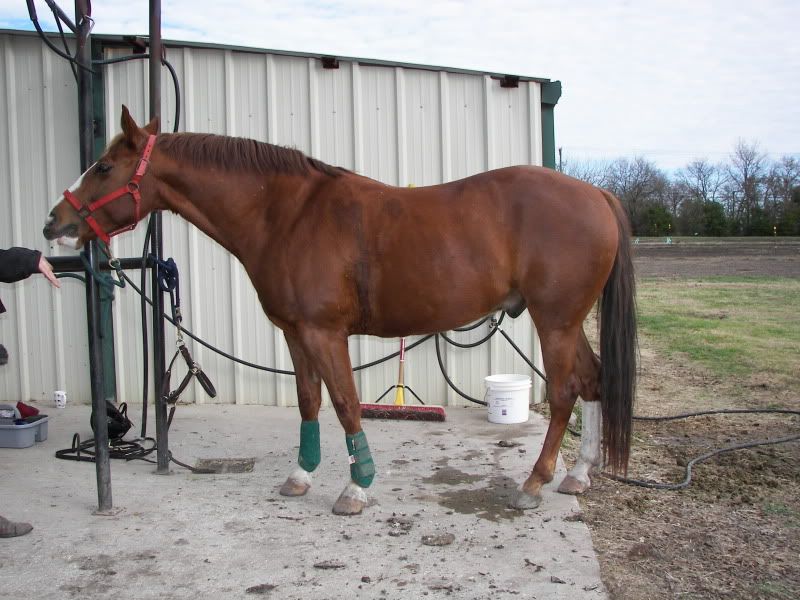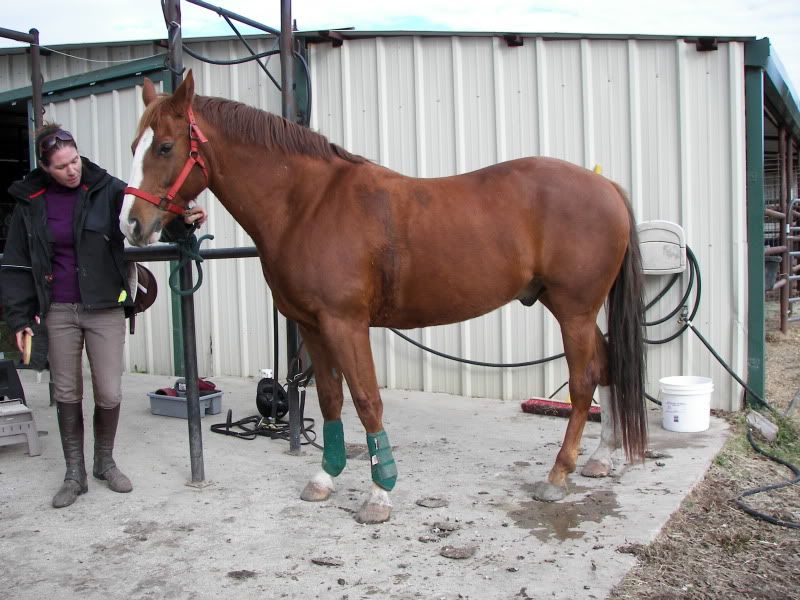 Video...he is out of shape right now. Owner doesn't have time for him hence him being for sale.