Ok here it goes,
Back story; 3 year old mare bought at auction middle to end may 11.. Not mine, but currently in my care for manners. Which she is doing wonderfully with.
she comes to me January, Looking like a little mare who was sick last year, and recovered well, and is putting weight on, and re-building top-line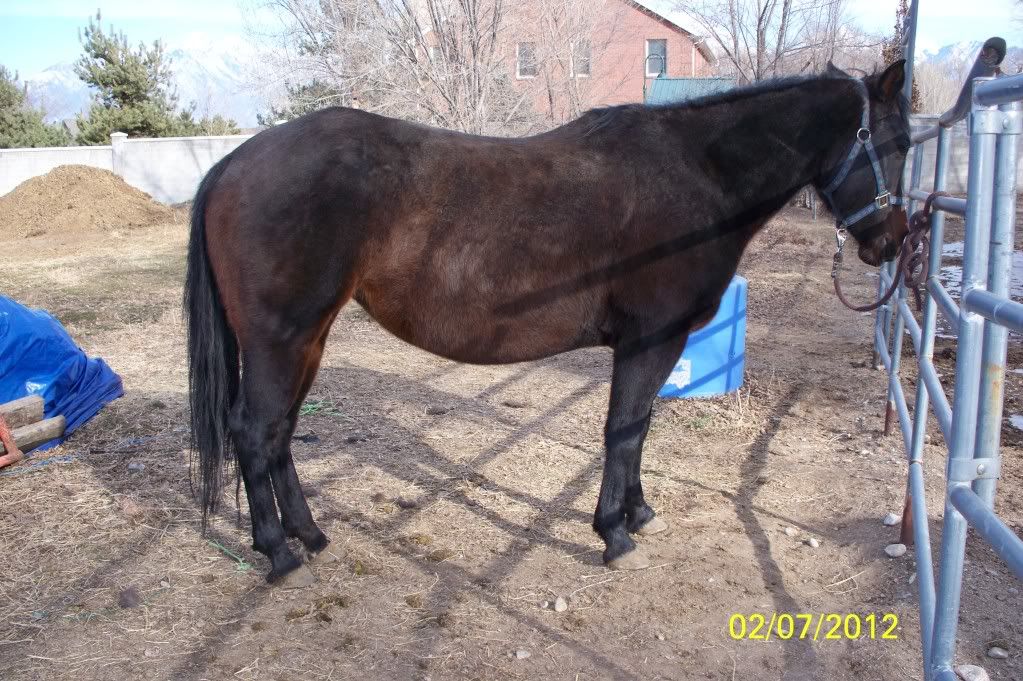 Come today when I am grooming, I look under her belly to make sure there aren't any dingle berries, and today I find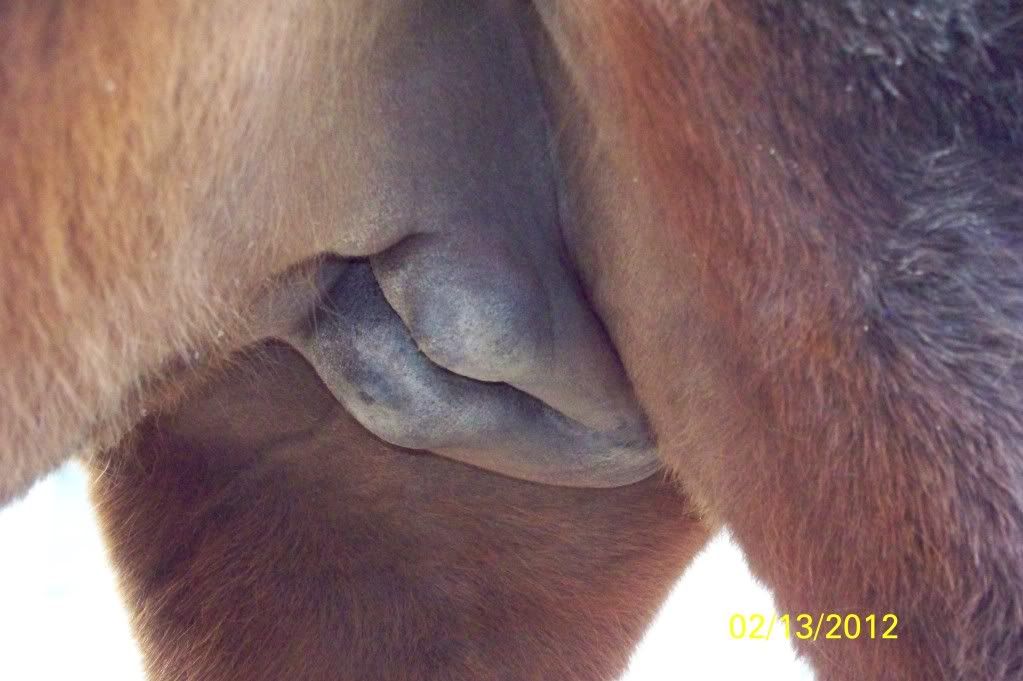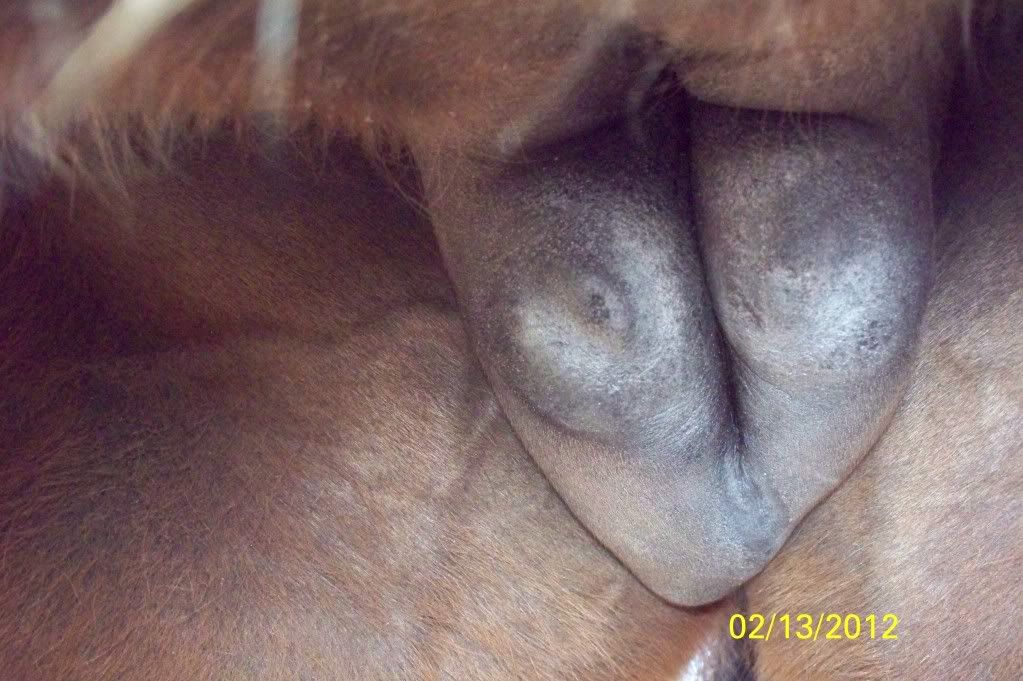 She looks like this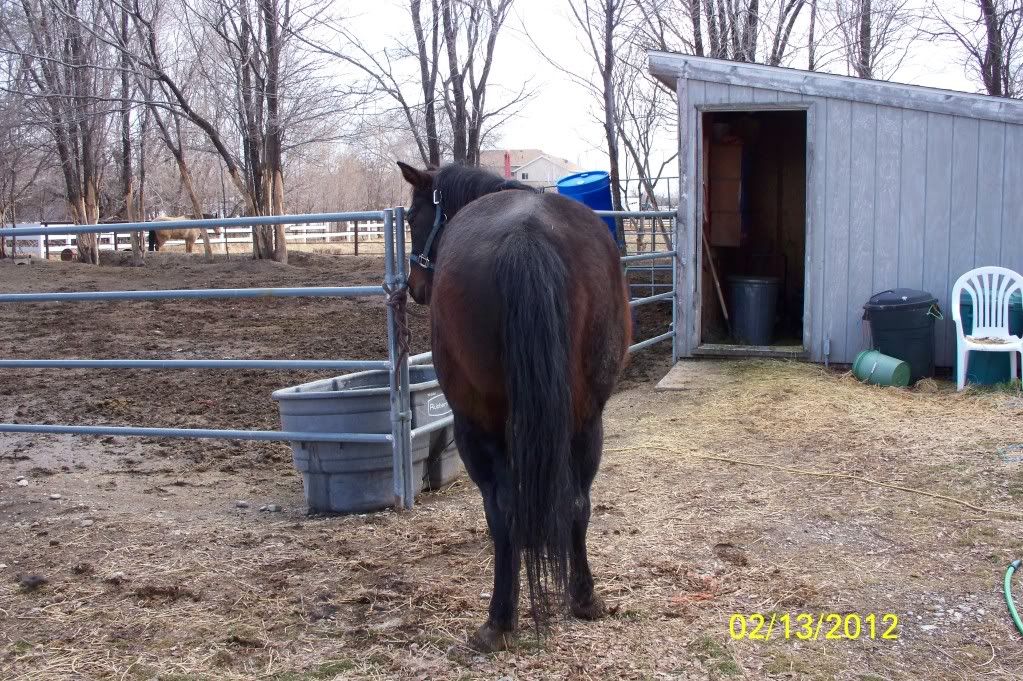 I am hoping she is just a full mare in heat, but that full leaves me boggled.. I am only doing the majority walk, with little trot canter, still working on finessing Stop back into the equation with complete predictability. So am looking to opinions. Please tell me she is NOT in foal, she has not been near a stud since they got her, only time could be at or before auction, which calculations would put a very very near due date. Have never had a mare that bagged up this much without reason. She is 3 going on 4, maybe a little older than 4..
Edited by kitten-kat, 28 February 2012 - 12:16 PM.