Hello. I am interested in an AQHA perlino colt and would like to know what you guys think of him. The pix I have so far are of this summer when he was still very little. If I get new pix from her I will post them. I am planning on going to see him either sometime this week or next week. His barn name is Dually she is still waiting to get his papers back from AQHA. His Sire is
http://www.allbreedp...e pine dual nic
and his Dam is
http://www.allbreedp...hy prescription
Please check out his pedigree as well. I am not really farmiliar with blood lines so I'm also wondering with his bloodlines what do you think he is bred for?
Here he is with his dam.
Dually and his sire.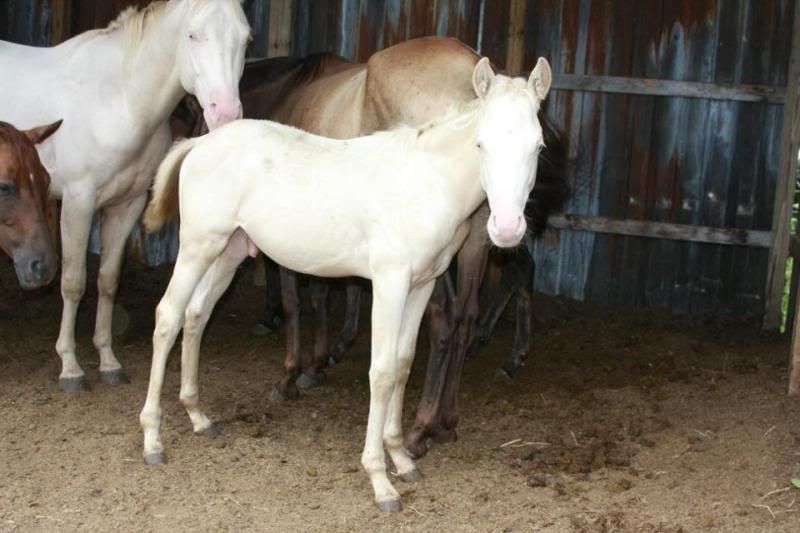 His sire.
Thanks.
If the all breed pedigree links do not work his sire is Little Pine Dual Nic and his dam is Docs Shy Prescription.