Mare was seized two weeks ago, and was asked by the SPCA if I could trim her..anyhow here is where we are at from two weeks ago.
I beveled the toe so the edge of the crack wouldn't spread? Needless to say..I am now her owner do to some twist of fate.
The crack does go through the cornet band..but don't seen to be through the bottom of the hoof.
I am thinking superficial..but till I scrub the crud and gunk off..I won't see how the trim has affected the hoof. This is the second time I have seen this mare since two weeks ago. Hubby picked her up last night.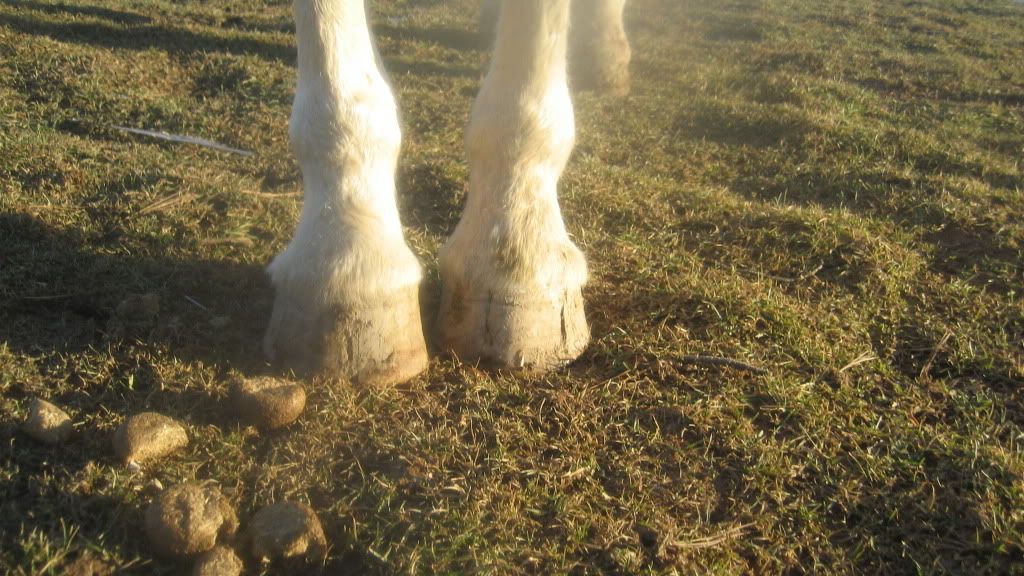 Here is a picture two weeks ago hubby snapped with his camera just before I finished the hoof.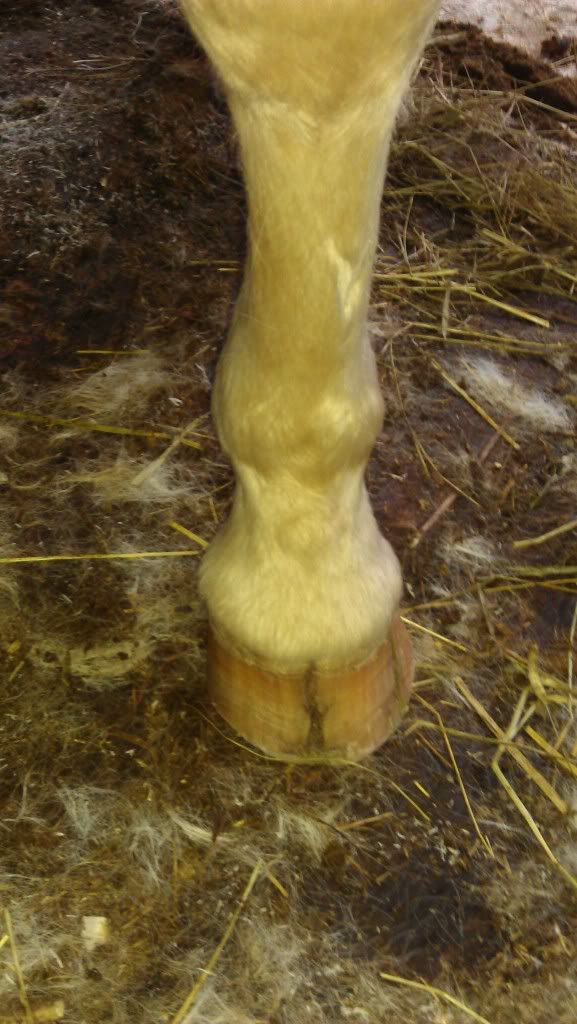 Edited by Flying Stars, 18 March 2013 - 06:39 AM.