Okay, with the price of everything going up, this is about saving on toothpaste…
Probably not many know it, but toothpaste tubes used to be made of metal. After pasting your brush, you merely bent the back of the tube forward about a quarter inch and flattened it. That kept it full up front until the tube was completely empty.
Plastic tubes make this a lot harder. I've tried folding and securing the back with a paper clip, but it won't hold. A heavy duty paper clasp (below) does the job, but then you have to clip and unclip the thing each time. It only works if everybody in the household will do that.
The best answer so far is a green plastic thing I picked up in an airport. The back of the tube slips into the slot. When using it just slide the green thing forward and the tube stays full. But look closely and you'll see mine has cracked and I can't find a replacement.
Anybody have a better solution?
Also a question…. My experience is that a lot of girls squeeze the tube in the middle and are extremely offended if you say something. Comments?
paper clasp: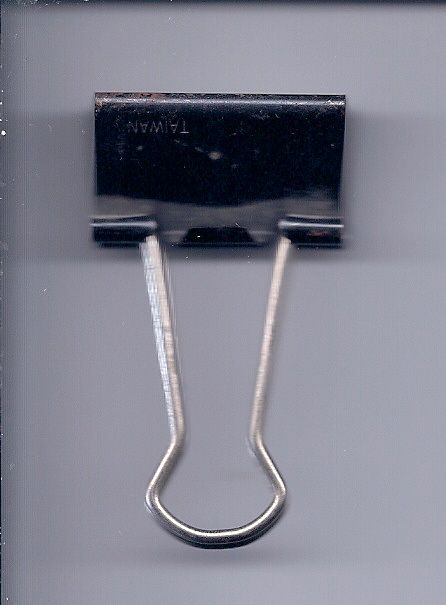 green thing: