Soooo today my brother puts a picture of a tiny 1-2 day old kitten on Facebook. Says he found it in the insulation of the house he's living in...it's being remodeled. Couldn't find mama cat or other kittens. Kept it warm with a hot water bottle and fed it goats milk. Tonight, he texts me and tells me he's found the mama cat and the other kittens. Apparently she's very malnourished and has been in a fight with a cat recently...also very sweet. So he went out and bought what he thought was the best cat food tonight and fed her...she ate like she'd never eaten before. He's never seen this cat around...has no idea where she came from. She might have been dumped as he is on a main road and it being a farm and everything, who knows.
Long story shorter, he can't afford to keep them and he was going to send them to the humane society but lately they've been putting articles in the paper stating that they are overflowing with cats and need to get rid of some. I think the last place those kitties should be is in a cage with tons of other cats around them. I'm sure they'd be fine BUT I am a sucker.
So...I am going to find a way to keep her until she and the kittens are well/old enough to give away. Of course I will get her shots done and get her spayed and have her checked for medical issues. I know I shouldn't...since I have 5 cats already...but if I keep her in the garage, I think she will be ok for the time being. My garage is nearly the size of a two car garage and doesn't have a lot in it...we only use it to store random stuff. I'm hoping it works. If it doesn't I will give her to the humane society but you know I am a sucker, I want to keep her and give her a chance. There is a black kitten, an orange one, and three that are black and orange (he says tigers, but I think they're marmalade...maybe? not sure)
Um yes he only has a couple of pics and they're bad...I am going to pick her up tomorrow hopefully...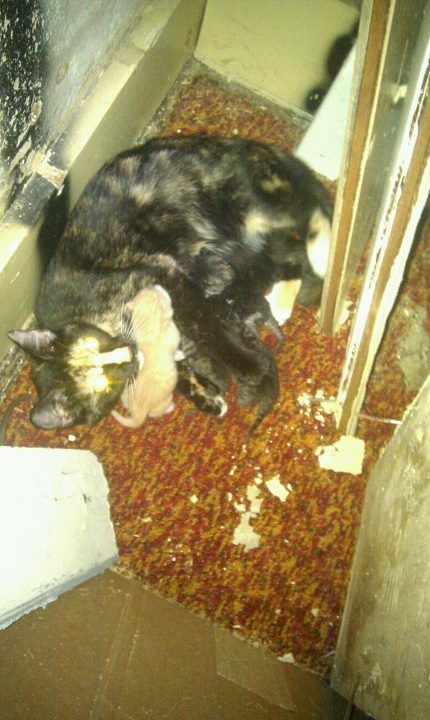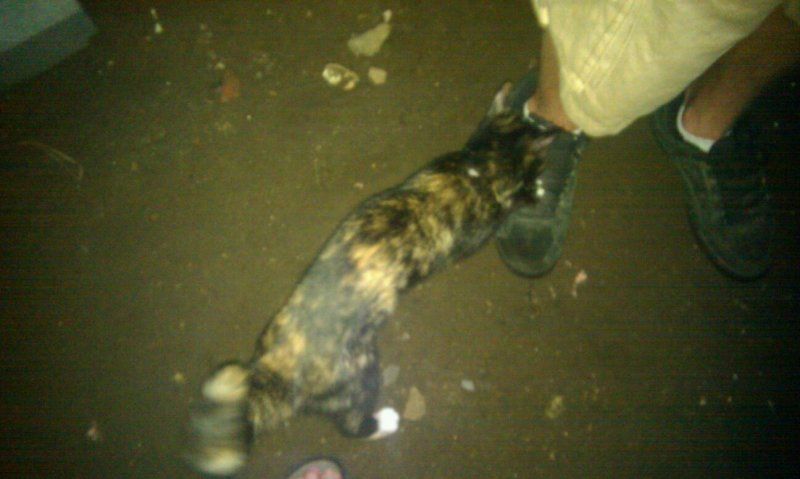 Edited by Tenacious Tins, 05 August 2012 - 04:10 PM.