I have a new dog named Moose, he is a Newfoundland and Great Pyrenees cross, about 120 lbs, and beautiful. I want my new dog to learn to be good with my horses but not loose him to running off, so a leash is a must for a while.. I see too many lost dog signs to want it to happen to me.
Moose is 2 years old, and never had any Real contact with horses. He has seen them across from his old home, but till the other day no real close contact.. I have already introduced him to my boy with strict supervision. He did pretty good. However after walking him tonight, there are a few dogs he will try to be less than kind to if he were to get the chance, so I dont want to let him off leash for that reason as well.. I know Dogs can learn to walk beside a horse on leash, so I am wondering if it were you, how would you go best about it.
Eventually once he learns more manners, I want to try off leash, but I need to know he is safe with other peoples dogs too.. Although I do have a muzzle for when needed.. and will use one at the start of training for my horses added safety!
I figured while I am at it I might post a few pictures of the Moose so people get the idea of his size, about 115lbs or so.
He really did need a serious grooming when I first met him, he had so many clumps on him he was horrid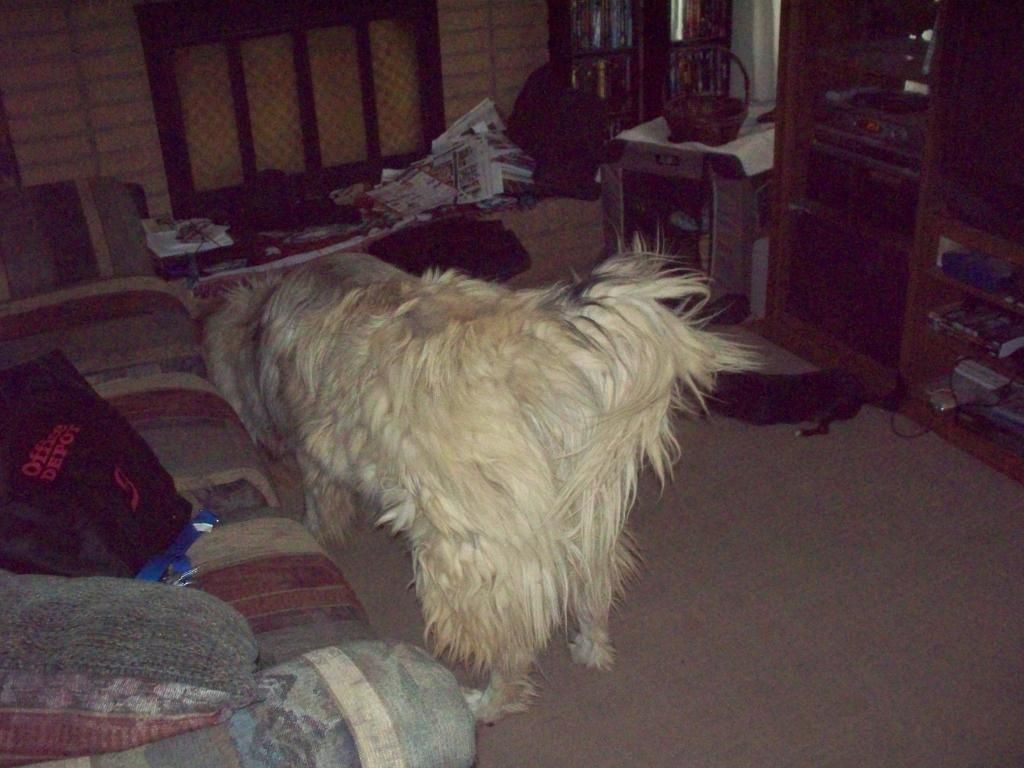 After 3 hours of grooming, and lots of discussion on why he needed to be brushed so thoroughly, and several discussions on why teeth aren't to be used, (he mouths his dislike) he looked like this,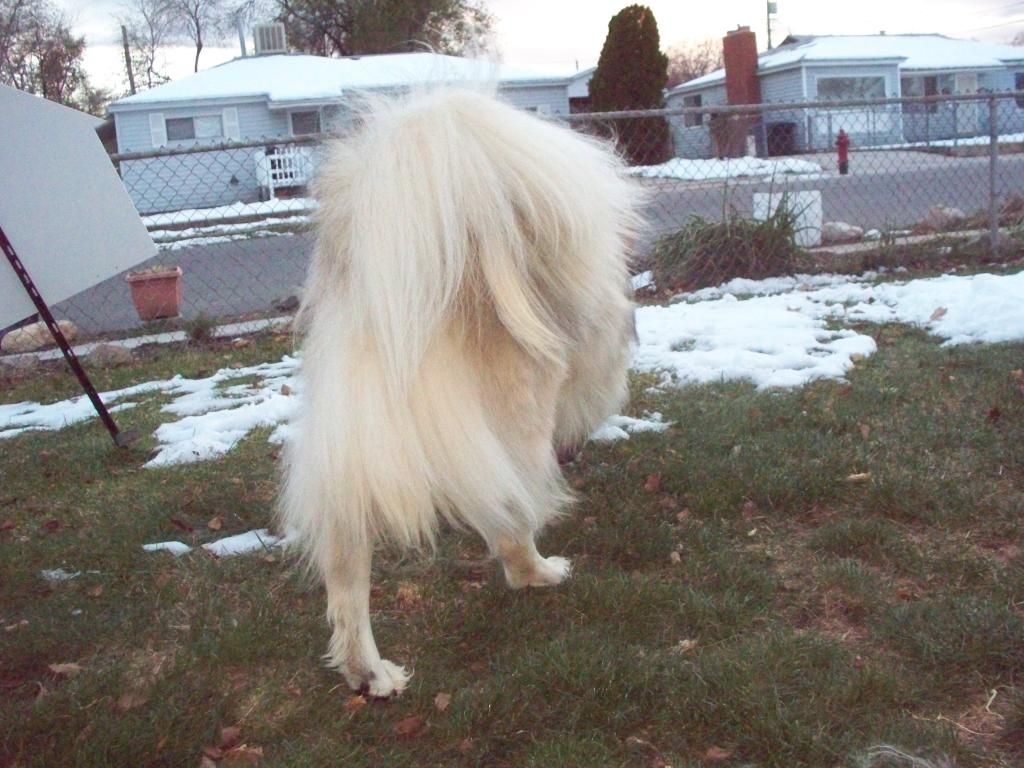 We went outside for a while to cool down in the snow,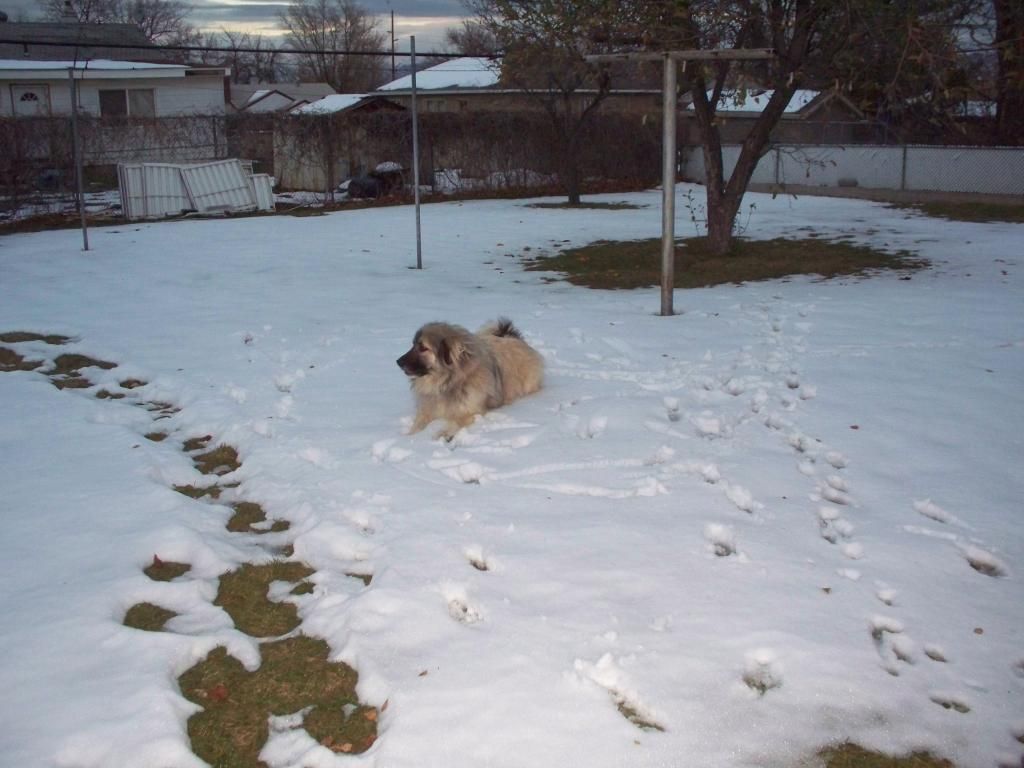 The next day was Bath day, which you can imagine he was not impressed about,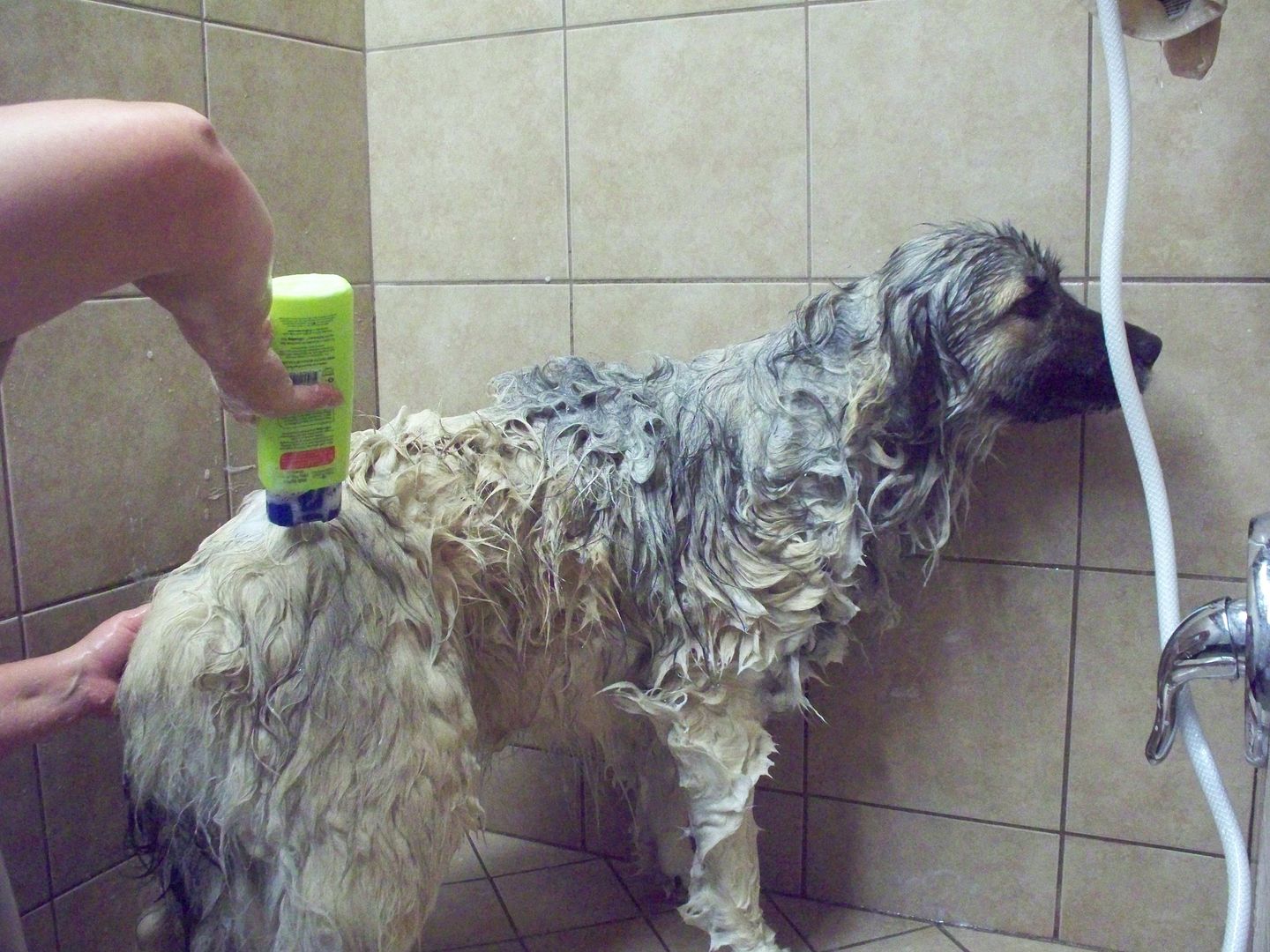 He did afterwards feel Much better,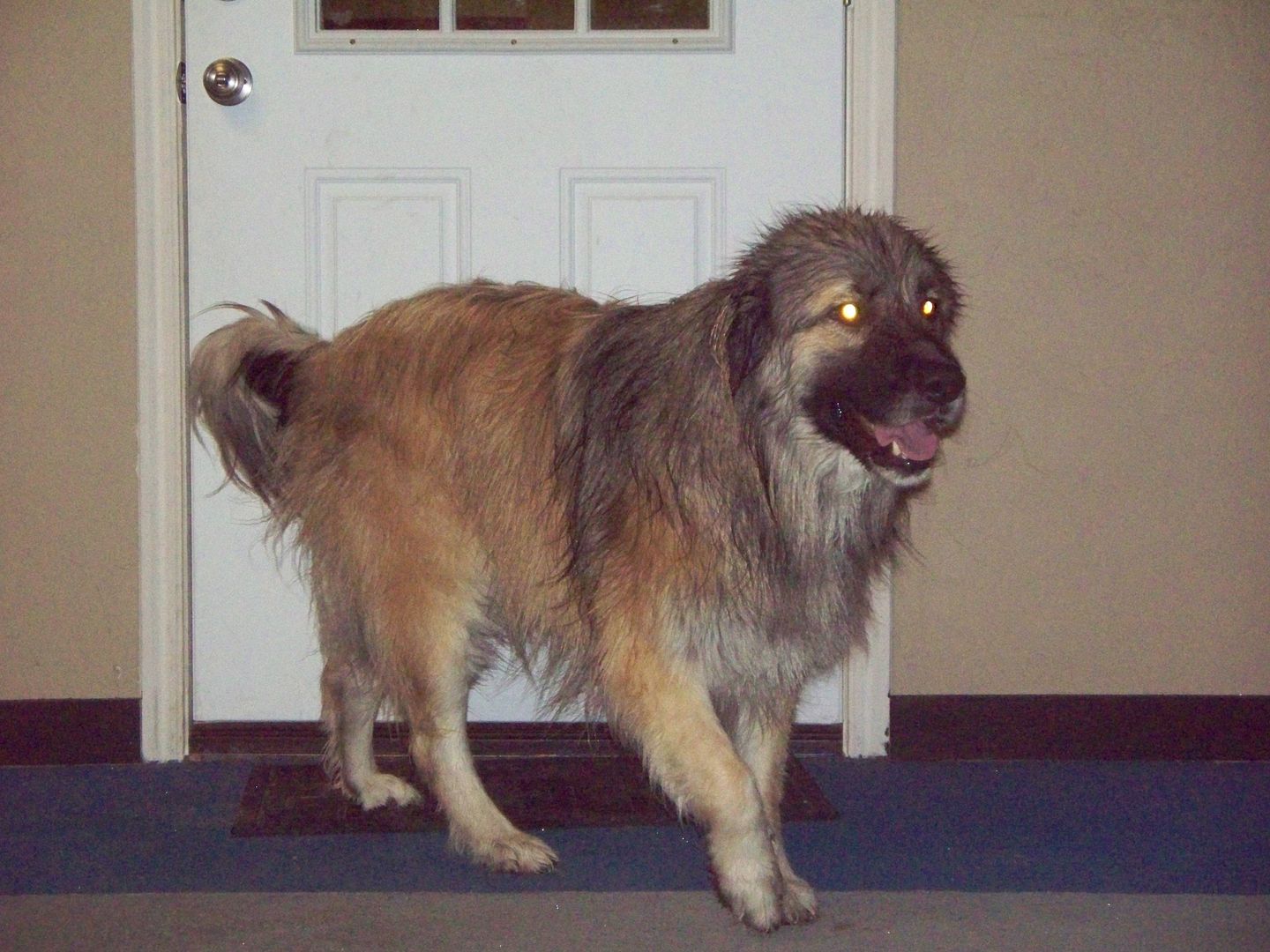 and even had a nap on the way home,