I started out the 4th with a hike up on Mt Hood up to Mirror Lake, then up to Tom, **** and Harry Mt above the lake. It is about a 6 mile total round trip hike and around a 1,600 ft elevation gain. It is one of my favorite hikes to do. It started out chilly in the upper 40's with fog but was almost cleared once we got to the top. You can see 6 mountains in the cascade range from the top on a clear day. The fog had cleared enough to see all of them but the views were stunning just the same. Now onto pics.
First two pic's are of the wild rhodies in bloom. Some of the rhodie bushes were quite a bit taller than me.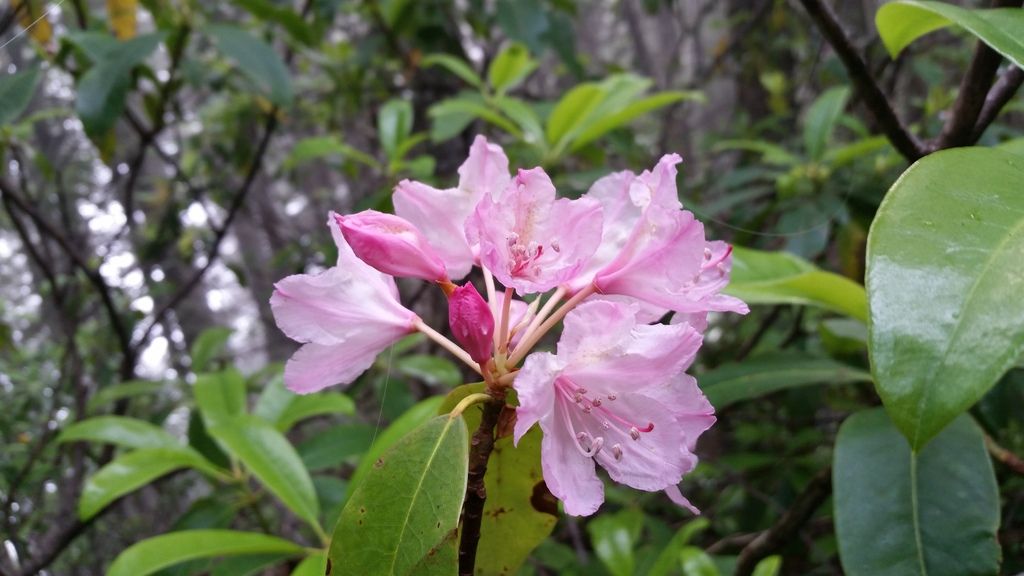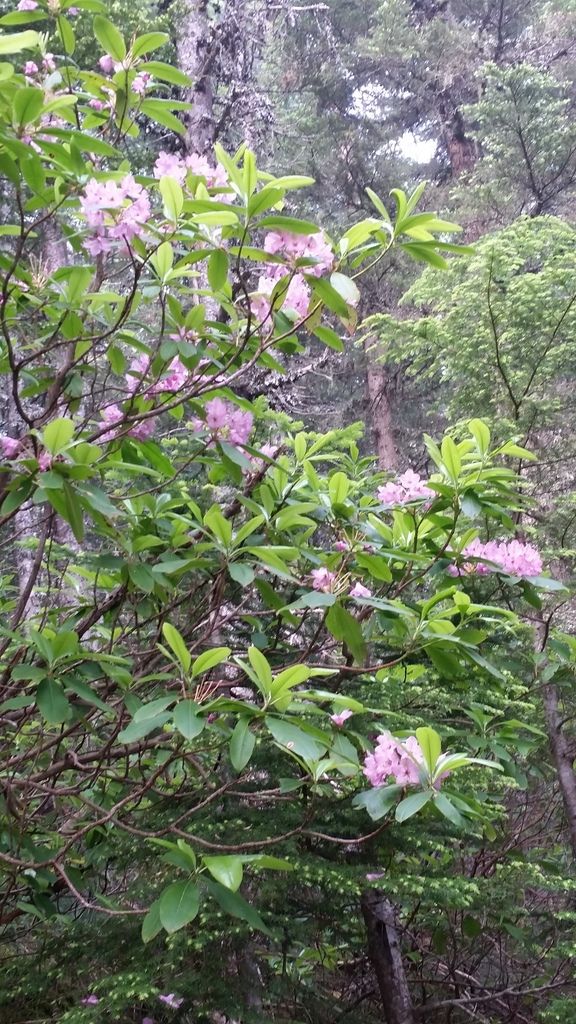 The trail on the way up from the lake to the ridge line. Notice the huge rhodie bush on the right. I am 5'6" and it was several feet taller than me.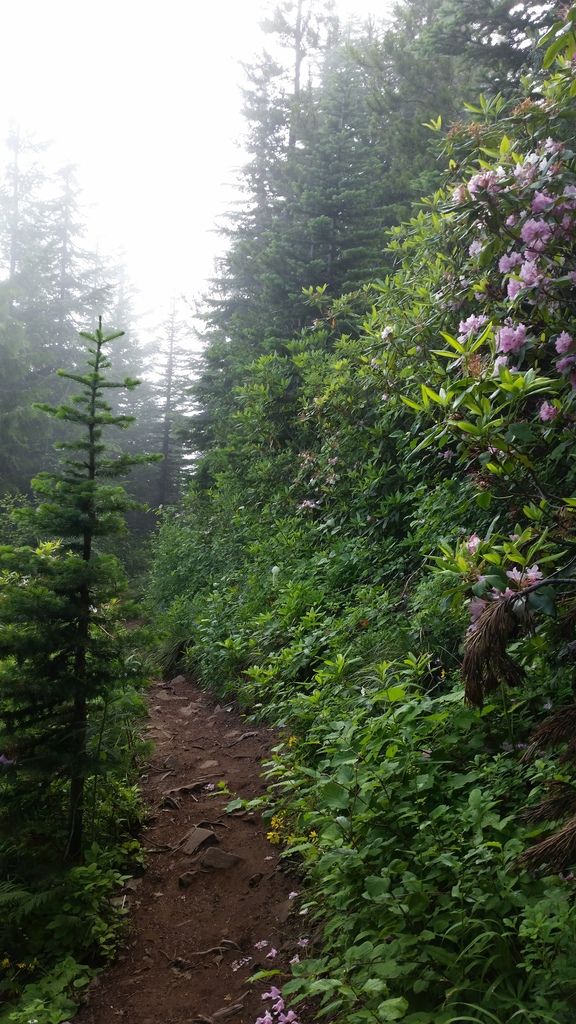 A bout a mile from the top.