Today my friend and I drove up the Columbia River gorge to get some pics of some of the waterfalls. The temps around here have been in the low 20's, so most of the waterfalls and pretty iced over. There are layers of ice on almost everything. It was super cold out there but gorgeous! Definitely worth braving the cold to see this. See below for pics.
These first three are all Multnomah Falls....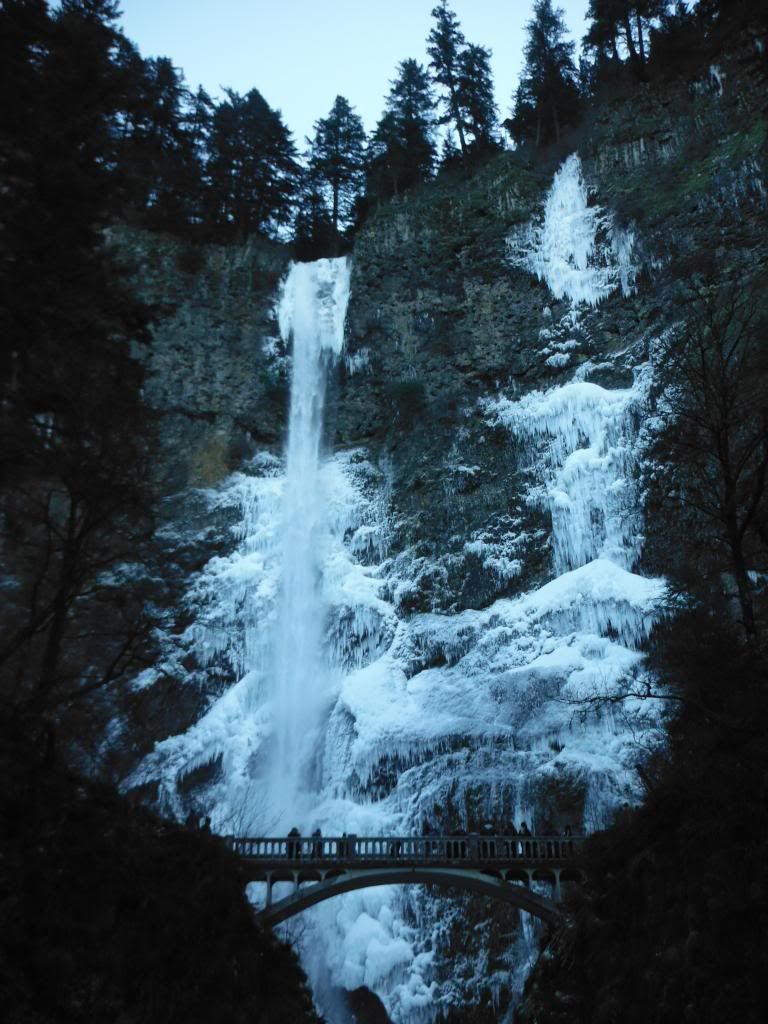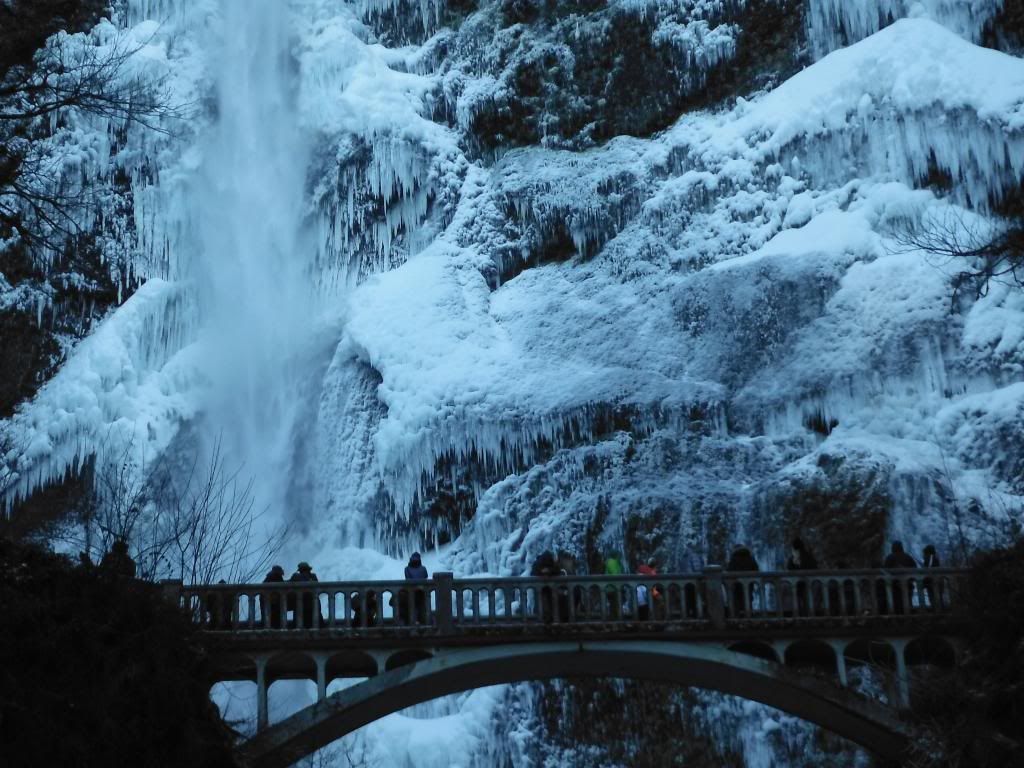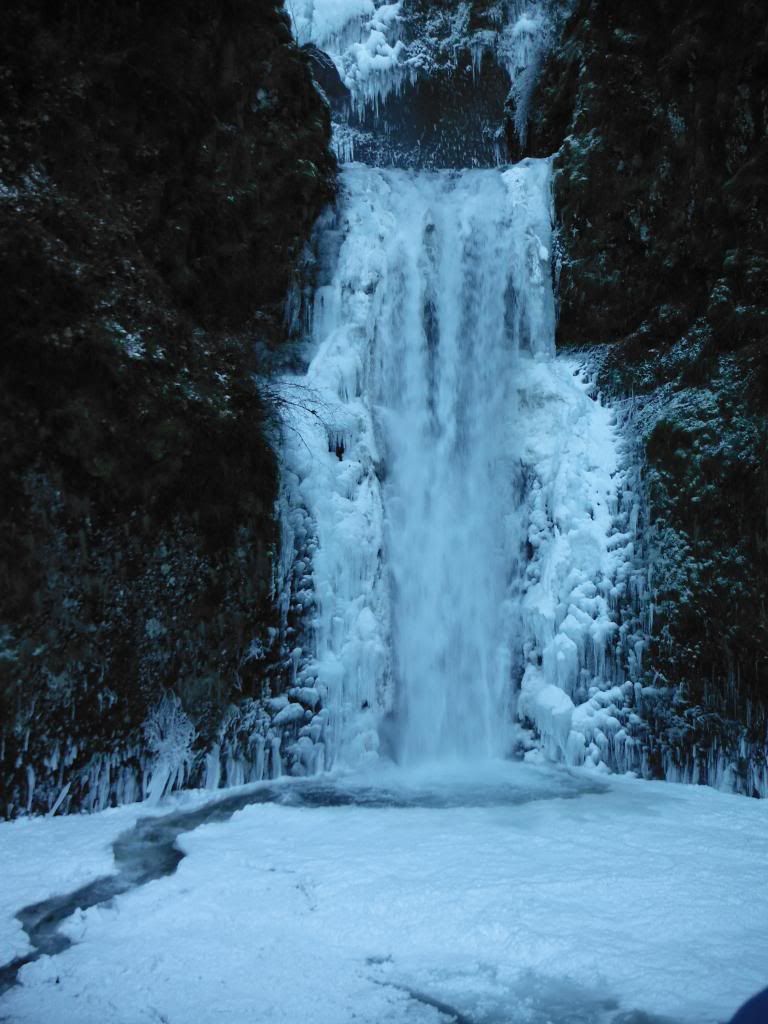 This next one is me at the base of the falls..