I went on a trail ride last weekend up in the Twin Lakes area on Mt Hood last weekend and wanted to share a few pic's. We have been so dry here that both lakes are way lower than normal. The upper lake is so low that you can walk almost all the way across. We did a total of about 8.5 miles. Both horses did great and we had a lot of fun. I had a few hikers tell me they liked my horses "argyle socks". lol. One guy even yelled out "cool leg warmers horsey!" as they hiked by. Lol. 
Lower Twin Lake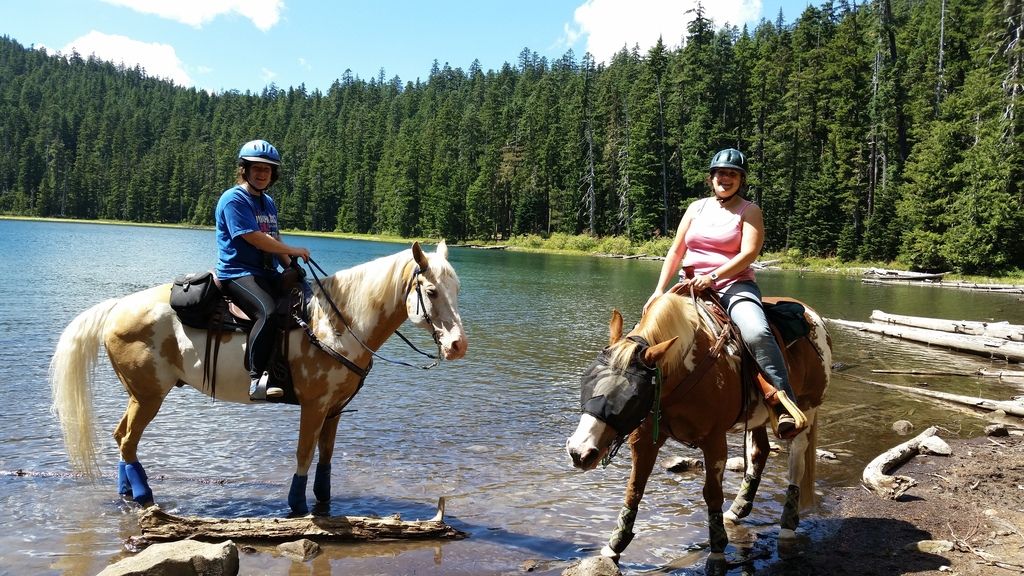 Lower Twin Lake, you can barely see the tip of Mt Hood over the tree tops.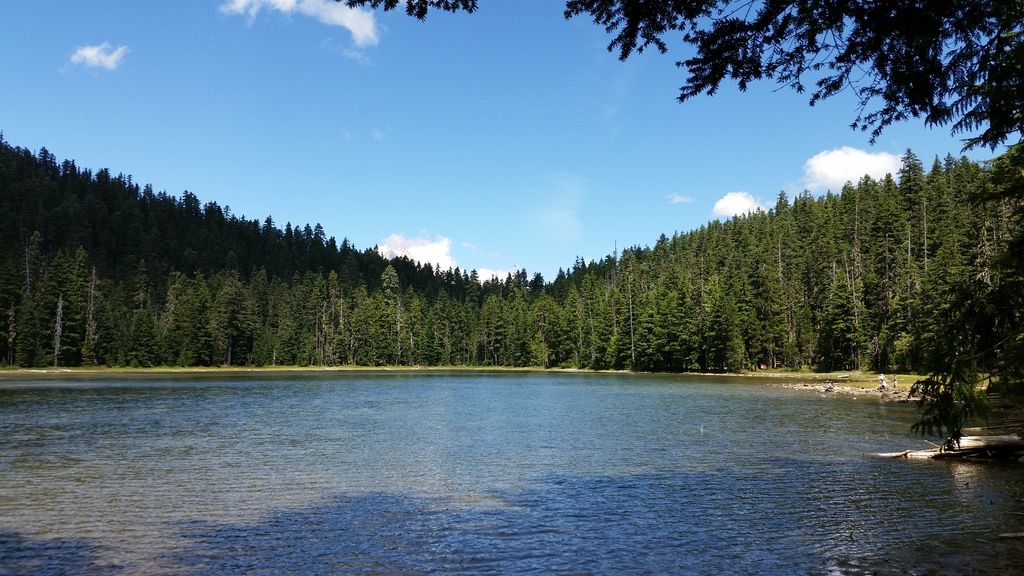 Upper Twin Lake. the water usually comes almost up to the tree line. 
On the way down from the upper lake.