My friend and I camped with our horses a couple weeks ago at Joe Graham. The campground is very nice with large campsites, nice sizable corrals for each horse, bathrooms and water. This was the first time I had been to this campground. We rode a total of 37.5 miles over the 4 days we were there. The trails were all really nice as well. We rode a section of the PCT and explored several other trails as well. We rode all the way around Timothy Lake on one day and got to check out Little Crater Lake. Little Crater lake was so cool! It was crystal clear, teal blue and you could see all the way to the bottom. We met quite a few hikers and bikers on the trails that were really nice, some had never seen a horse before. One guy thought my horses splint boots were argyle socks. We had a lot of fun and the horses were awsome! We plan on going back there again next summer to camp. Now onto the pics! Enjoy!
The horses in their corrals at camp getting settled in on our first day. 
My horse and I under the PCT sign.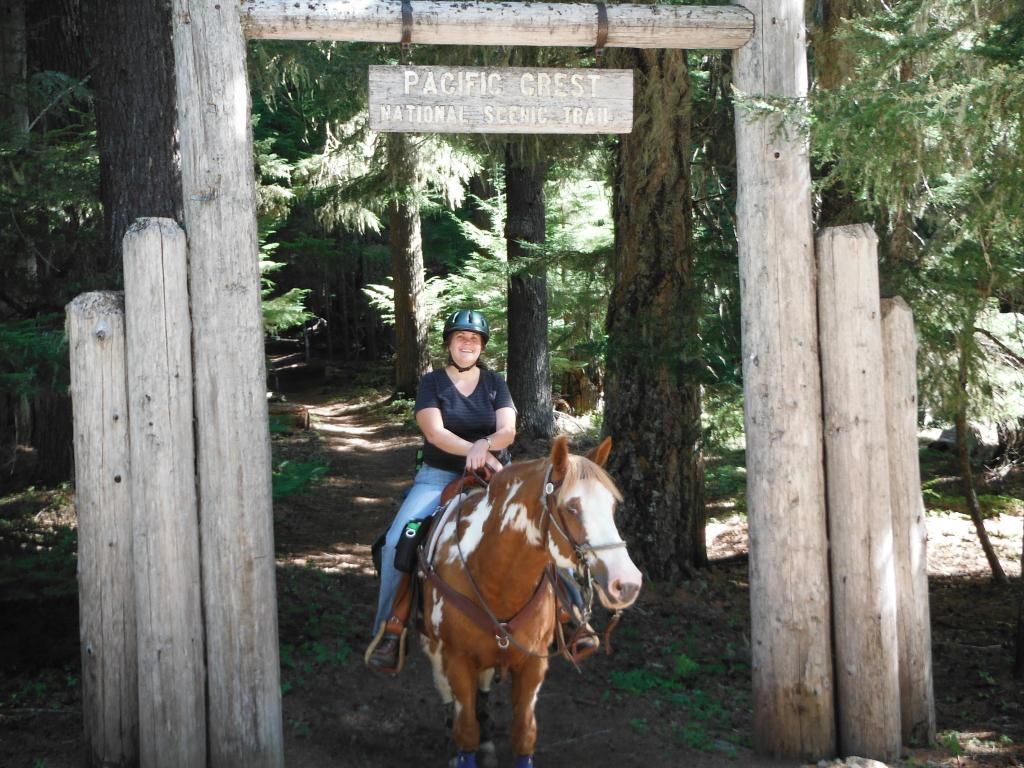 Meadow and marsh area behind the camp, this is from the other side looking accross towards the camp.
Random trail pics..