On Saturday July 26, my friend and I hiked up to an area on the north side of Mt Hood called McNeil Point. The weather turned out perfect for our hike and wasn't to hot until we were almost back. We hiked up to around the 6,500 ft level on the mountain and had a great view of the valley and the mountain were we sat for lunch. No pic from the very top as my camera battery died before i got up there. Here are a few pics from what i did get. 
This is a view of Mt Hood from the Top Spur trail when you first come out onto an open ridge.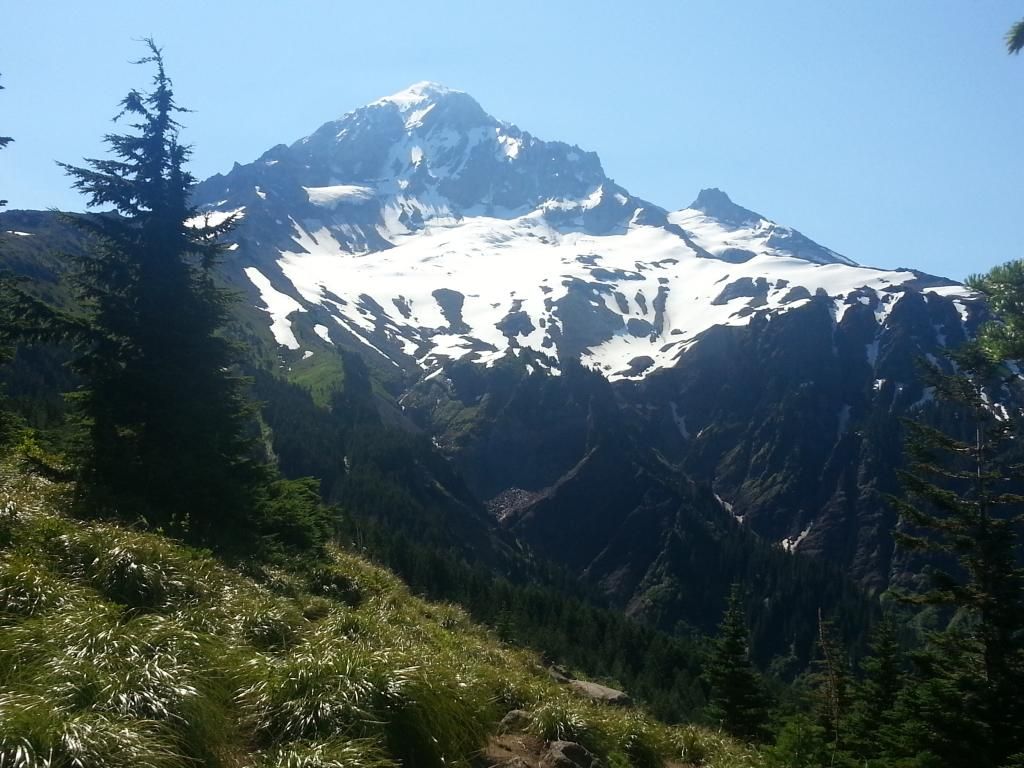 Looking across to the other ridge, the river below is the Little Muddy river, it splits onto two here.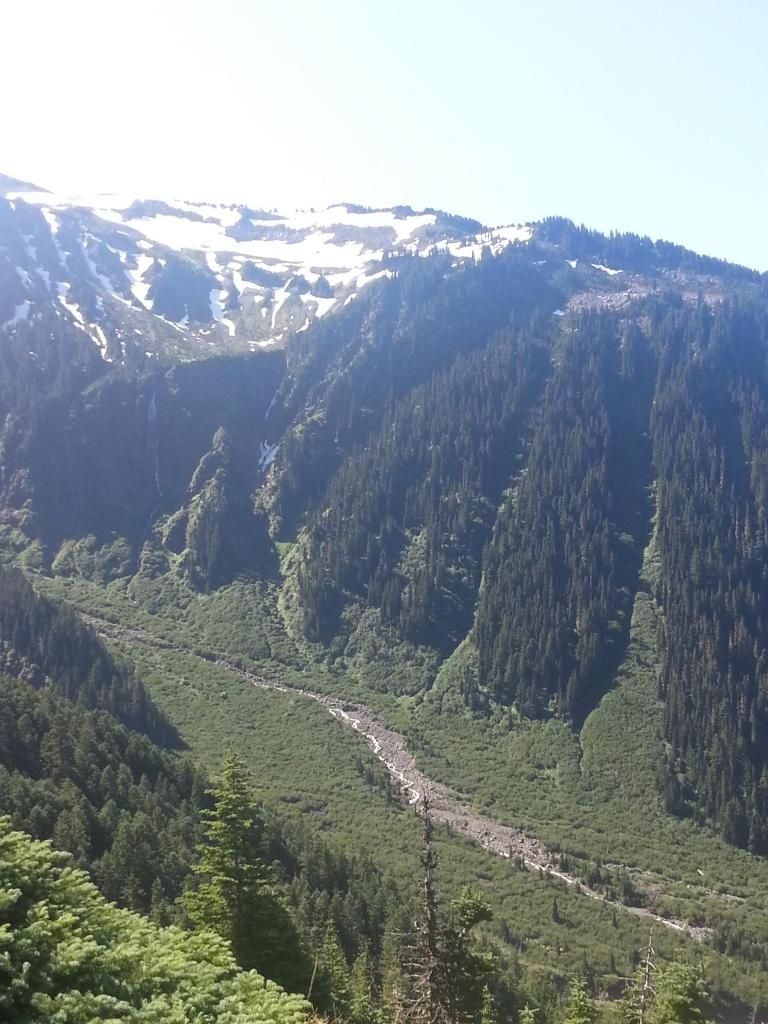 High elevation lake.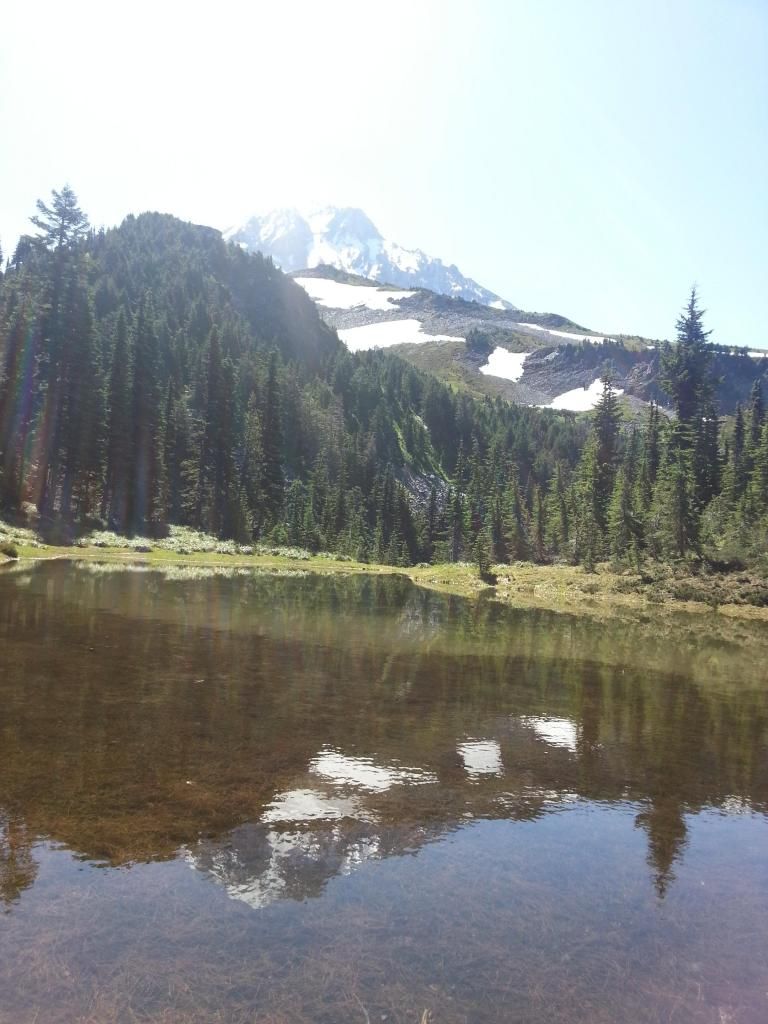 Looking down on the same lake. You can see an old burn area from a bad fire a few years ago.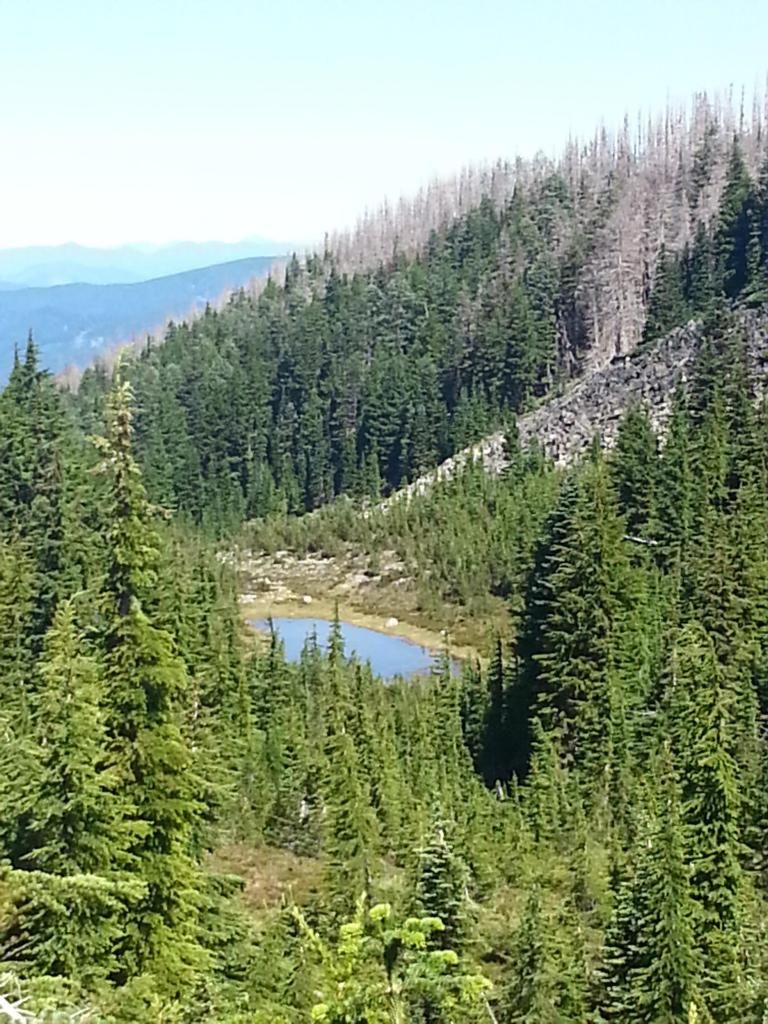 Looking north into Washington state. The two mountains are Mt Rainier and Mt Adams.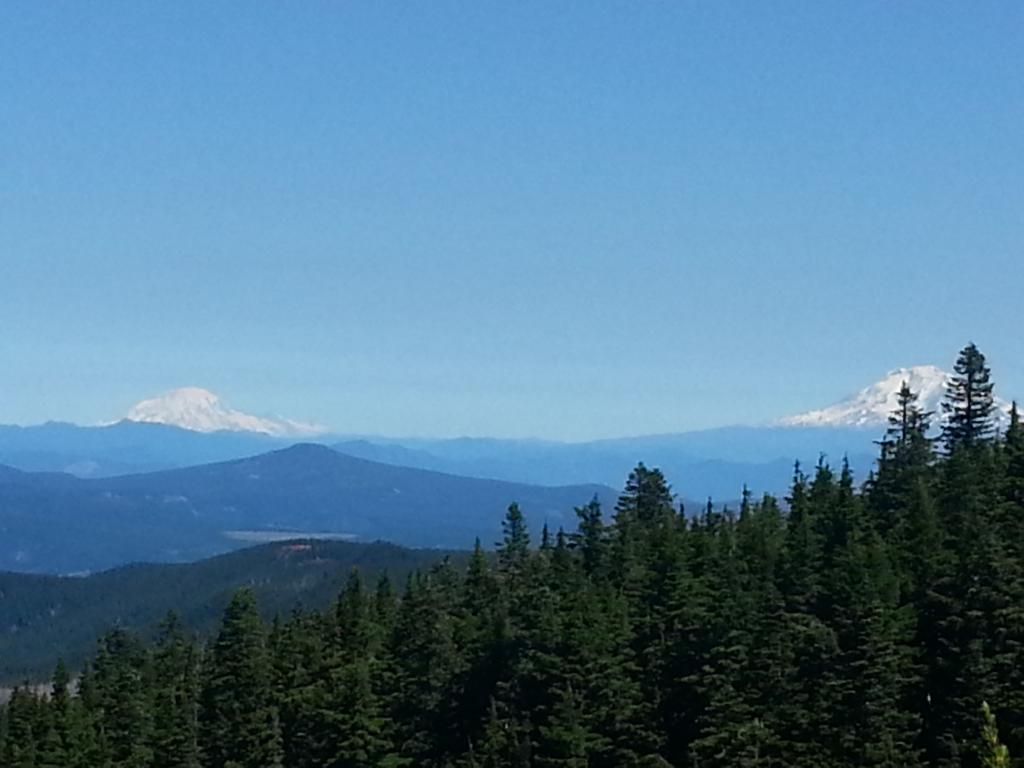 Almost to the top