I wanted to share some pic's from my last camping trip last month. We stayed at Joe Graham near Timothy Lake and the PCT south of Mt Hood in NW Oregon. This was our second time staying at this camp. It has really nice corrals, camp sites, water and bathrooms. Over the 4 days we were there, we rode about 39 to 40 miles. We rode another section of the PCT south into the Warmsprings reservation, several camp loops and the PCT north around one side of Timothy Lake and ventured over to see Little Crater lake. Little crater is about 45 ft deep and is a constant 34 deg year round. The weather was fantastic the whole time, and the horse did great! My horse even jumped a log like a deer on one trail. Going around the lake the trail is multi user and we came across a few hikers that had never seen a horse before. One young guy shouted out that my horse was cool and stylish with his argyle leg warmers. I had a few others ask us if our horses legs got cold so that is why we had to put socks on them. lol. Most people were super nice, except for one biker that was a bit rude. I had someone ask where i got my funny hat. I guess they had never seen a ridding helmet before. All in all it was an awsome trip. Cant wait to go camping again. Now onto the pics! 
This was near camp....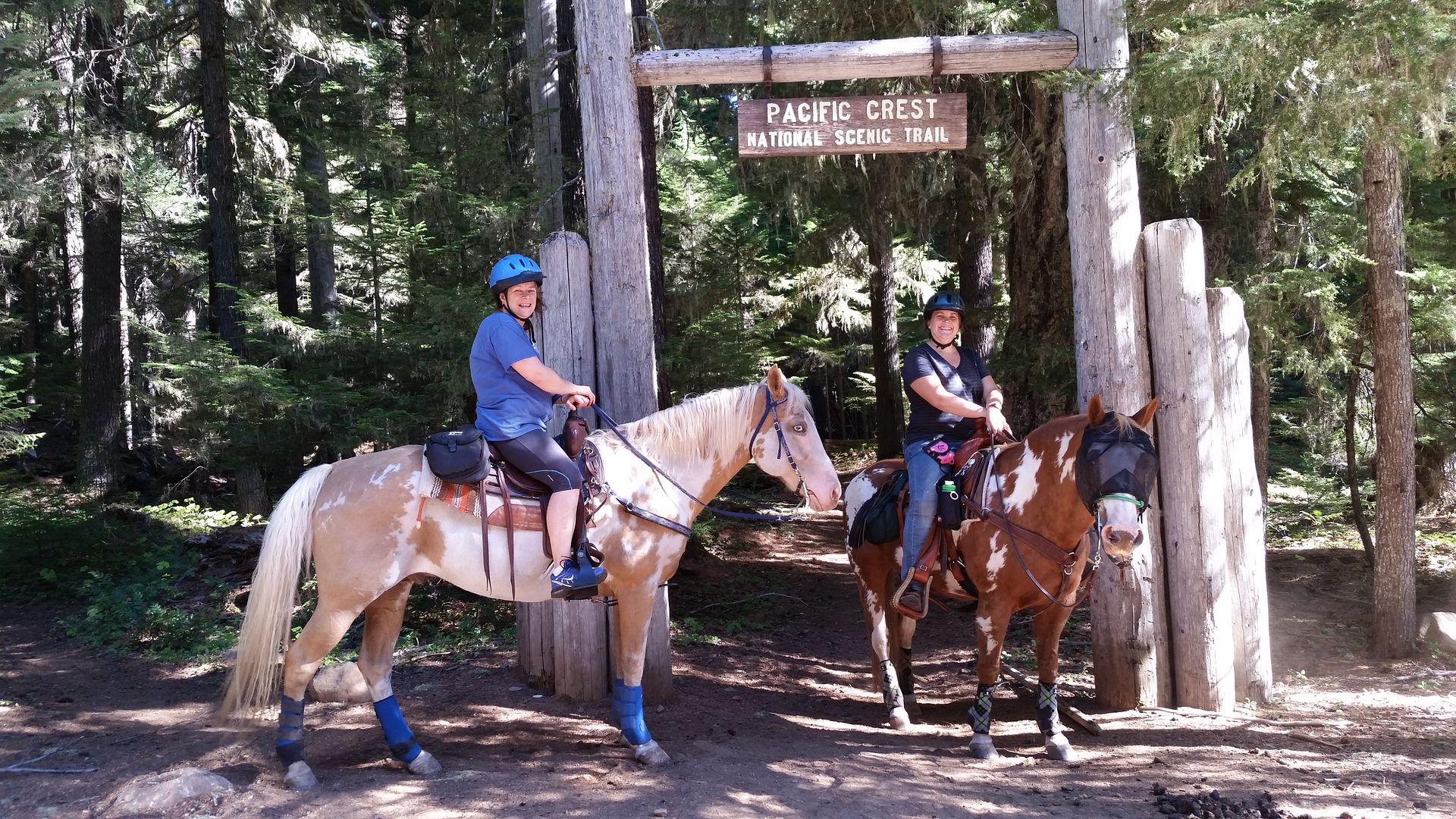 This was the meadow behind the camp. The camp is to the left in this pic. To the right of the meadow is another campground.