Hello! Hope everyone is having a great new year so far. On new years day, my friends and i went snowshoeing on the mountain, than drove up to Timberline Lodge for lunch and hot cocoa by the fire. Timberline is a historic lodge that was built in the late 1930's on the south side of Mt Hood, and was dedicated by the then president Franklin D Rosevelt. We snowshoed at Trillium Lake on the south side of Mt Hood. It was a clear day and although cold, was a perfect day for it. We did a little over 4 miles. Well onto the pic's, enjoy! 
This is a very frozen Trillium Lake, looking towards the south side of Mt Hood. Right about in the middle of the mountain and just above the tree line you can see the lodge and a few ski runs.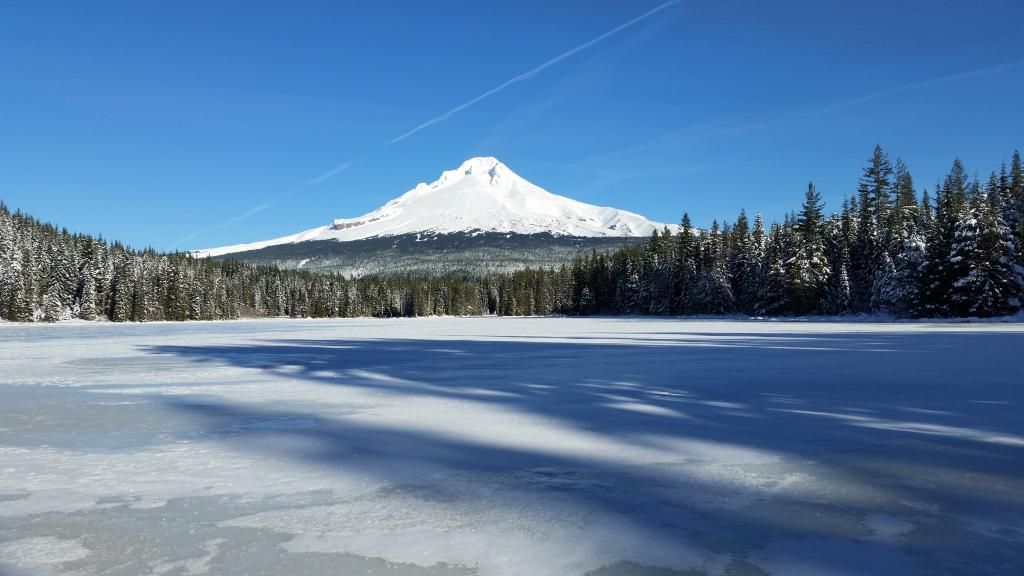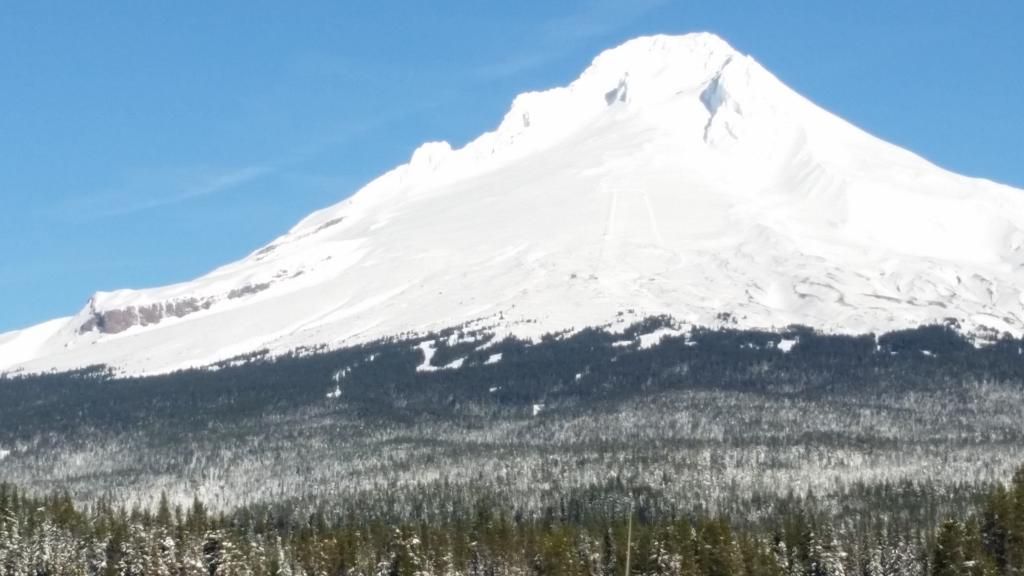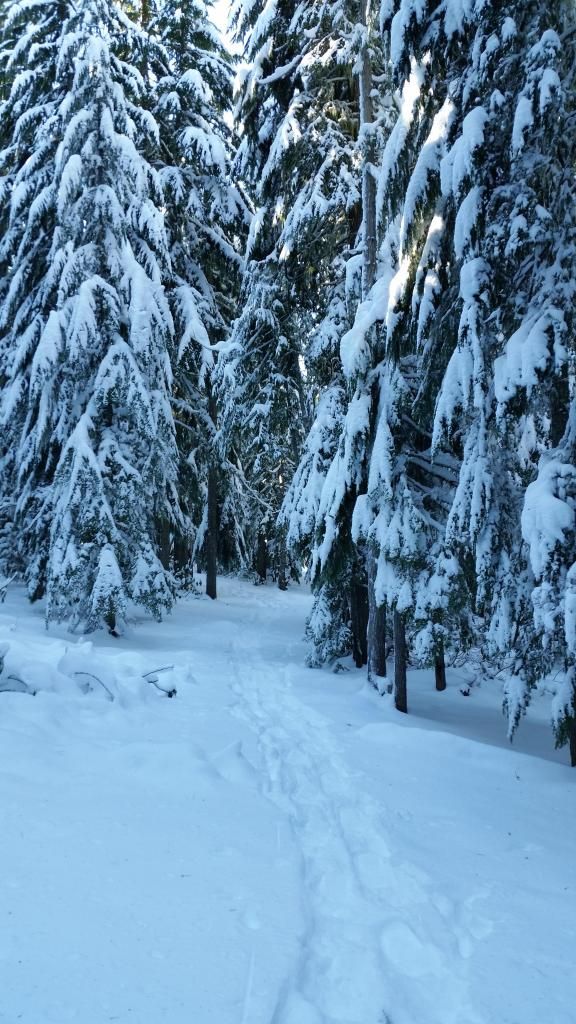 Looking south from the lodge. This is Mt jeffersen, and you can just barely see the Three Sisters mountains sticking up to the left.